Lucktastic: Win Prizes, Gift Cards & Real Rewards
2.15.4
Win Money and Prizes with Free Scratch cards
Online gambling is big business and a site that does not charge for you to gamble is always going to be popular. With the scratch cards you get from this app there is no charge at all. They say 100% free and they are right. There is almost no limit to the amount that can be won with Lucktastic: Win Prizes, Gift Cards & Real Rewards
and you will be able to play every day. More than 1,000,000 have won when playing and by downloading the app then you could be the next.
To make sure that the best and newest games show, you need to keep the app updated. If this does not happen you could be losing the opportunity to win amazing prizes. Once you have the app there will not be any payment at all required as there are no in app purchases.You just need to download it and start to play.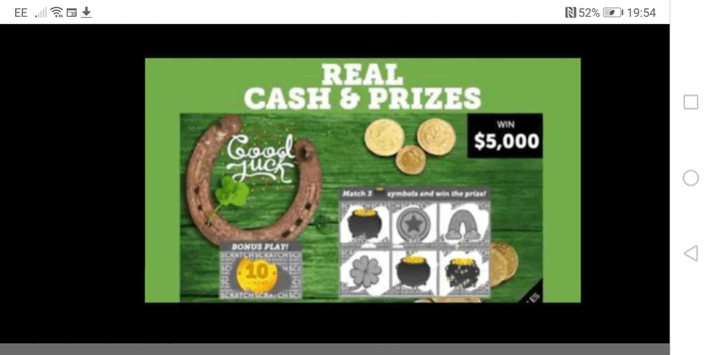 As with most apps of this type, Lucktastic is a game of luck rather than skill. This means that practicing will not help you reach the big prizes, but also means that anyone can win prizes. As this is only available in the United States, all the prizes are given in $s.
As the app is free it relies a lot on ads. There will always be something to see before playing and the ad can last just 30 seconds, but longer ones can be a minute and a half. Some of the ads seem to want you to input personal data and these should be ignored. The companies are not as rigorously checked as Lucktastic. Surveys are going to be safer to do and these will also bring in money.

In order to redeem any money that is owed, you just click the "Redeem cash" button – this is shown as a four- leaf clover at the top of the screen. You need to have won at least $2 to cash out or have 30,000 tokens. That number of tokens will get you a $5 gift card and there are a lot of top branded companies to choose from.
As you would expect, it is a lot easier to get tokens than cash and they can also be used to purchase raffle tickets and win prizes. If you want a specific gift card you may have to be patient as at times the one you want may be out of stock.It should not take too long to have enough tokens to win a scratch card as there is virtually always a prize. Winning cash is not as easy so it may be best to consider this as a good way to get gift cards.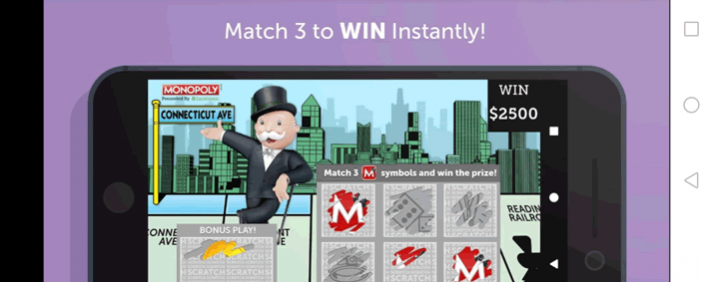 Playing daily gives the chance to play for the big money. If you log in and play for 5 days in a row then there is the chance to play for the $5,000 scratch card. In the same way, 10 log ins and scratch cards played for 10 days in a row means that the $10,000 scratch cardcan be accessed.
Features
New games added each day
Many games are old favourites
Special occasion games added
Special limited cards available
Win cash
Win prizes
Collect tokens
Completely free
Conclusion
As long as you are not classing this as a get rich quick app, then it should be one that you will enjoy.There is a lot of choice when it comes to games and you are bound to find a few that you want to play again and again.You can have small wins some days then get lots of tokens the next. Save them up and get the gift card that you want. It may get addictive but it is fun and won't cost you anything.
---
Add a review
Tell us your experience with
Lucktastic: Win Prizes, Gift Cards & Real Rewards
2.15.4
RELATED PROGRAMS
Our Recommendations
---
---
---
---